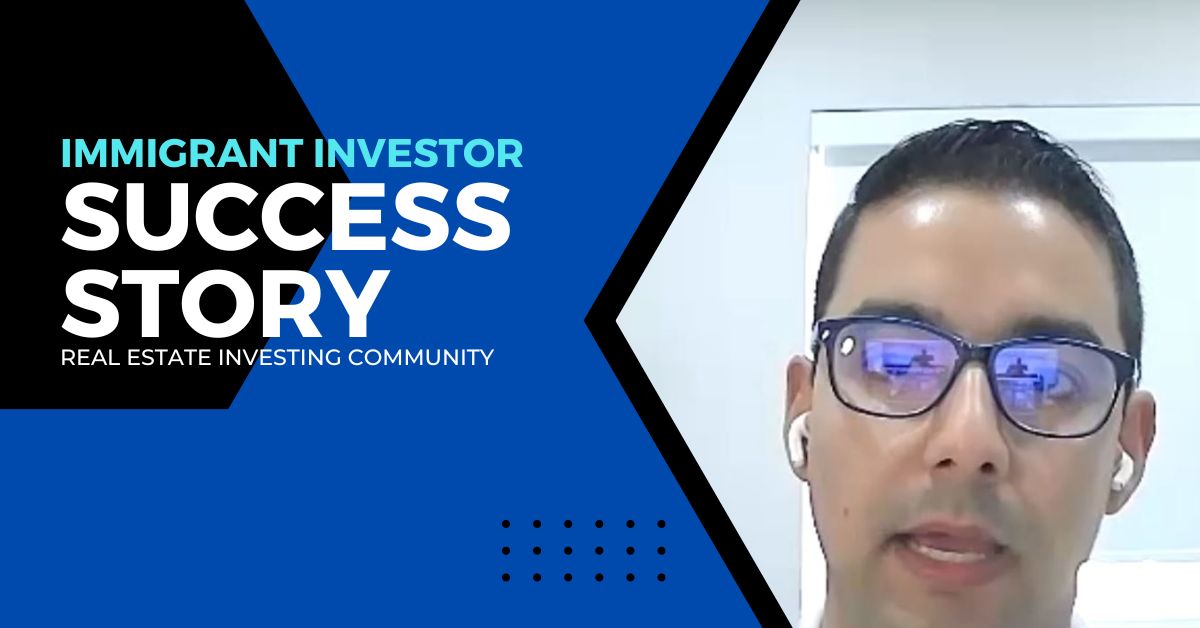 Jonathan Gomez is an immigrant investor that has been in the community since August 2019. He?s from Venezuela and now he has lived in Weston, Florida since August 2017 when he moved to the US for the second time but now with his family (as he was trying to pursue the American dream in 2012 with no success).
He opened a business in April 2018 after having a rough time with paperwork and visa, it was a learning process from scratch, marketing, networking, and how to be a boss. After two years in his business, he got some interest in real estate and went to a meeting. He met some interesting people and had a one-on-one conversation with a lady that invited him to a workshop. Jonathan was so impressed and disappointed at the same time because he didn?t have the money to invest in his education.
Jonathan went to a couple of meetings and met interesting people from South America that made him feel secure as they shared their experiences of success that made him find a way to make it happen for him as well. From there he was invited to a Fix and Flip property tour where he knew how they got involved in the deal not using their own money and the benefits of being part of the real estate investing community.
Jonathan started watching his classes and in two weeks was able to get approved for a business line of credit and got involved in his first Fix and Flip from a Probate deal. The city was closed because of Covid, and even with that happening, he got the return on that investment and profit in 8 to 9 months.
After that, he spent 2020 focusing on his other business, and in 2021 he went back to investing in real estate full-time. Since that moment he has done some wholesaling, a Fix and Flip, and currently working on a property in Hialeah for a Short Term Rental.
He?s now in the middle of a wholesale deal of 2 lands of 11 acres in North Fort Myers and he found another property under contract in Pompano Beach for another wholesale deal with no money out of his pocket.
Jonathan considers that joining the community was one of the best decisions he?s ever made. Thanks to his education, being committed, and making the right connections, he is achieving his goals.
Watch the full video below